VARIED. INTERESTING. FLEXIBLE. JUNE.
Communication on equal terms is very important to us. In addition to your professional competence, we welcome curiosity and passion. We practise friendly cooperation in a relaxed atmosphere - so the occasional after-work drink is not to be missed.
If you want to be a part of this success story, then apply today!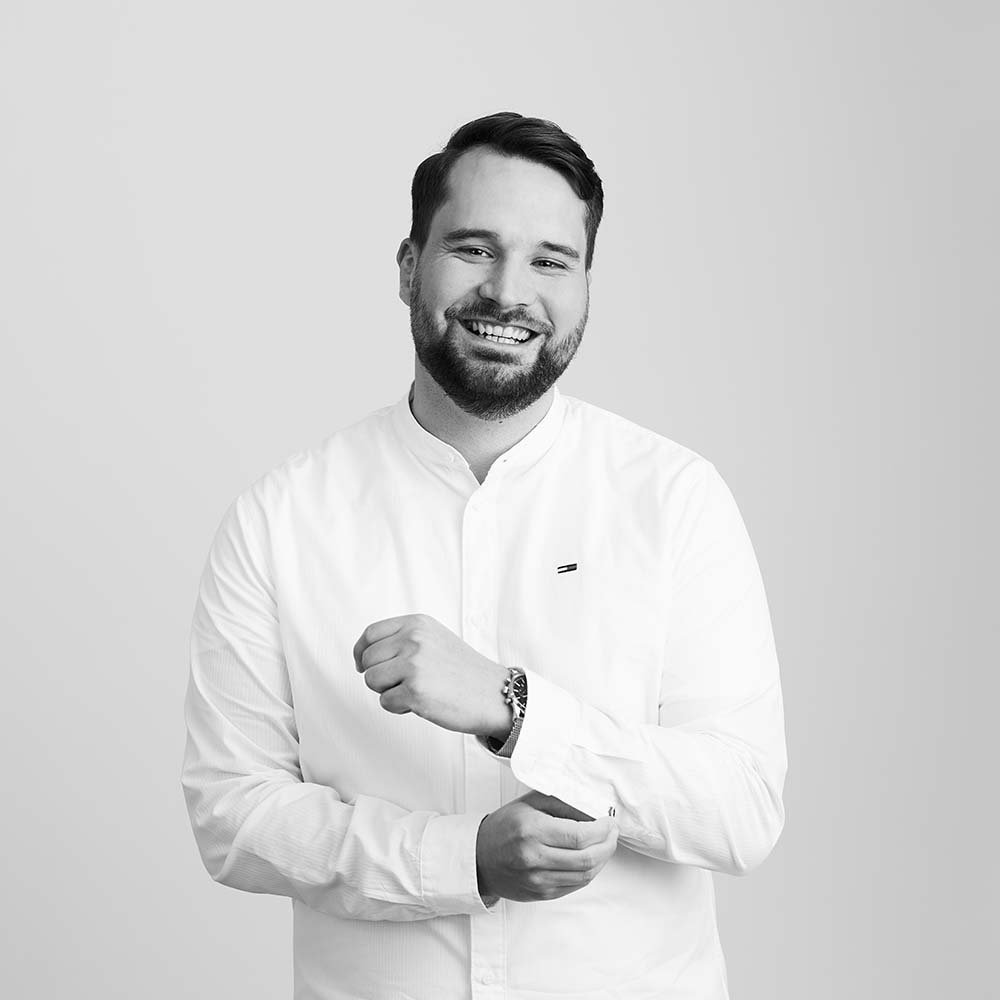 "When I started at JUNE, I already had a good feeling. The interview surprised me to some extent. Very intensive. But above all, very appreciative. I had never experienced that before. Now that I've been part of June for a while, I can only say one thing - it's incredible fun, never loses a second of its excitement and our results are really great."
BASTIAN SCHLARP, SOFTWARE DEVELOPER AT JUNE SINCE AUGUST 2021
OUR BENEFITS - WHAT YOU CAN EXPECT FROM US.
HOME OFFICE
Home sweet home! That's why we offer you the opportunity to work from home.
ATMOSPHERE
Either through professional online courses or individual training - we support your personal development.
FLEXIBLE WORKING HOURS
Rigid set rules don't suit us. You want your hours to differ from regular ones? Even part-time is no problem for us. Then talk to us!
FURTHER TRAINING
With us you stay on the ball. From professional online platforms to training courses selected for you, we support your individual development.
FREE DRINKS
Save yourself the trouble of lugging heavy bottles around and sip on our supply of drinks instead.
LOCATION
In the heart of Munich with excellent connections to public transport.
EVENTS
Successes need to be celebrated. And we have quite a few of them.
RELIABILITY
We are looking to recruit you on a permanent rather than a freelance basis. We therefore only offer permanent employment contracts.
OUR JOB OFFERS. YOUR CAREER AT JUNE.